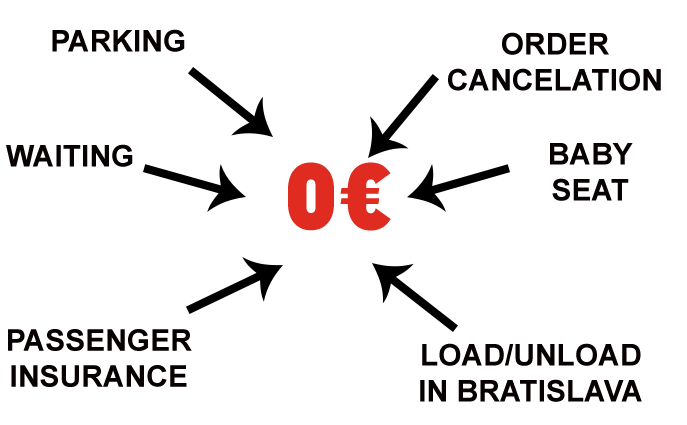 Fixed prices
No fear of changing price. All prices are previously agreed, by you.
Speed and professionalism
Transport to the goal station only with the experienced drivers who will care about comfortable and quick transport to the goal.
24/7 private airport transfers
The services, which we are offering are available to you NONSTOP.
Timing
No waiting and no missed flights! With us you will do everything what you need in comfort and without stress.
Individual approach
We provide services directly to you, so you do not worry about traveling with anybody else.
No hidden charges
All additional services are free with us. These are services such as passenger insurance, waiting and so on.